You can use a booster or a box to mint a Mouse Haunt NFT (available from Feb 25th 2022 on your
inventory
). You can also buy and sell these assets freely through our
marketplace
. To catch up to our upcoming events on booster and boxes sales or airdrops, follow us on
discord
!
You can use a Mouse Box to mint a Mouse Hero NFT. By doing so, the Box is opened and destroyed, and a fresh Mouse Hero is born and added to your inventory.
Legendary Booster - $BMHTL - 0x29421DF4FEAA2ff2eA08b7A8F221425C8aFD424C Epic Booster - $BMHTE - 0x2DE83F4243ff0200624a44011777a373aF7E9f72 Rare Booster - $BMHTR - 0x9b0D5A9e64aD9461f4D5B6E893FBf8655d21CBE4 Genesis Booster - $BMHTG - 0x6700A1d1FCD32ac8749124648B4e89DdA12dfa6d Heroic Box - $BMHTH - 0x78371a555a669Ffac6513E7d6e7580E38CB6D369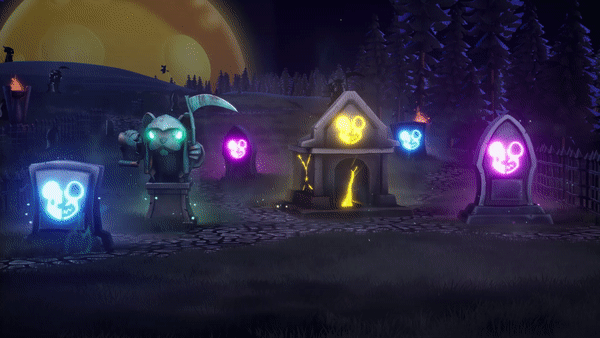 Tombstones for Ghost Villains
Similar to Mouse Heroes, you can use a Tombstone to mint a Ghost Villains NFT (available soon!).

Legendary Box - $BMHVL - 0xC5d0d5bf3201a06612F98373c4a5987213d9dF63 Epic Box - BMHVE - 0xF97C704E45DDff19AD5bD0811b940A82Bf6bd8d5 Rare Box - BMHVR - 0x6d1c5c3E83F8fF226b0b19986AdA364d819606F6 Cursed Box - BMHVC - 0xEB96FB66F1394D4F0ca115d3311F7042cd1BB285